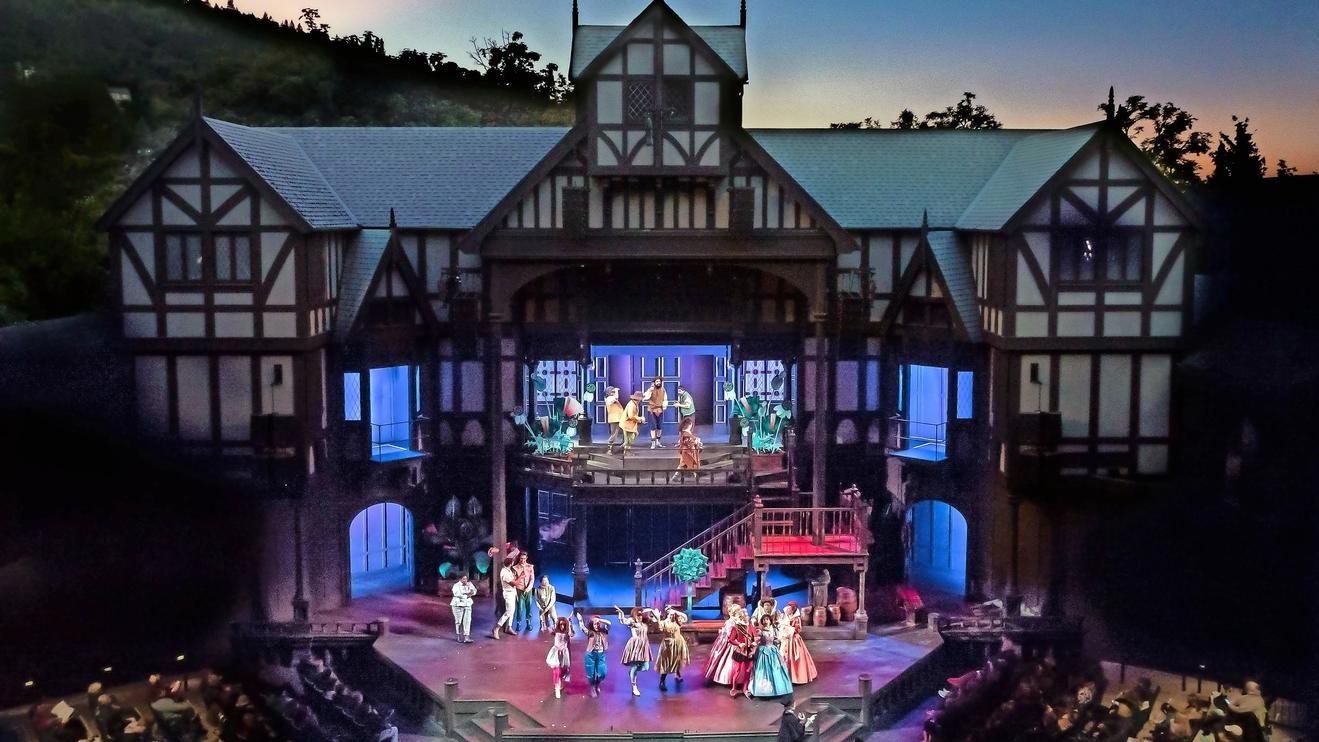 Going to live theatre is an experience that simply doesn't compare to any other entertainment options. Live theatre offers audiences a level of engagement and emotional connection that few other art forms are capable of doing. In the Oregon area there are plenty of options to experience live theatre and here are just some of the options you will find.
Camelot Theater Company
Celebrating 39 seasons comes the Camelot Theatre Company in Talent, Oregon. This southern Oregon theatre offers an intimate experience with seating available for 164 patrons. The theatre offers a variety of shows, including a wide showcasing of musicals. In 2020 some of their titles included; Annie, You Can't Take It with You, and Godspell among others.
Craterian Theater at the Collier Theater for the Performing Arts
For that big stage and theatre experience, the Craterian Theater has a lot to offer. Located in Medford, OR, the Craterian offers Broadway-type shows and caters to an audience of 750 people. The theater was renovated in the 1990s as it was showing its age from the original construction date of 1924. The building is listed on the state's historic register and is an iconic building in town.
Oregon Shakespeare Festival
For those seeking the "Bard", the Oregon Shakespeare Festival offers a theater complex with a lot of options. But along with Shakespeare, there are other entertainment options at both the outdoor and inside theater venues. The Allen Elizabethan Theatre is their outdoor venue and one of the oldest Elizabethan theaters around, you will find all sorts of Shakespearean stagings. The theater seats 1,190 guests in a lively outside venue. The complex also has two indoor theaters, the Thomas Theatre seating a maximum of 360 people, and the Angus Bowmer Theatre which seats 600 guests. The theatre complex also has concessions that can be brought into any of the three theaters.
Oregon Cabaret Theater
The Oregon Cabaret Theatre in Ashland offers guests a wide range of entertainment options. From musicals like the cheeky The Great American Trailer Park to The Buddy Holly Story there's probably a show for all tastes. You can enjoy a full menu, serving brunch, dinner, and a dessert shop with tempting options. The theater is housed in an old Baptist church that was built in 1911 and has over the years built up an audience and a selection of productions. Oregon Cabaret theater currently does 270 productions of five different shows over the course of a year. This theatre has also put on original shows and continues to develop original productions. Their capacity is 140 and the shows sell out for most productions.
Oregon offers a lot of theater options throughout the state. From large theatres to small intimate spaces there is something to satisfy even the most particular theater patron. Large scale Broadway-type productions can be found at the larger venues and even Shakespeare plays can be seen under the stars. And if you want dinner with your show, that's possible as well.

Live Theatre is Alive and Well in Oregon